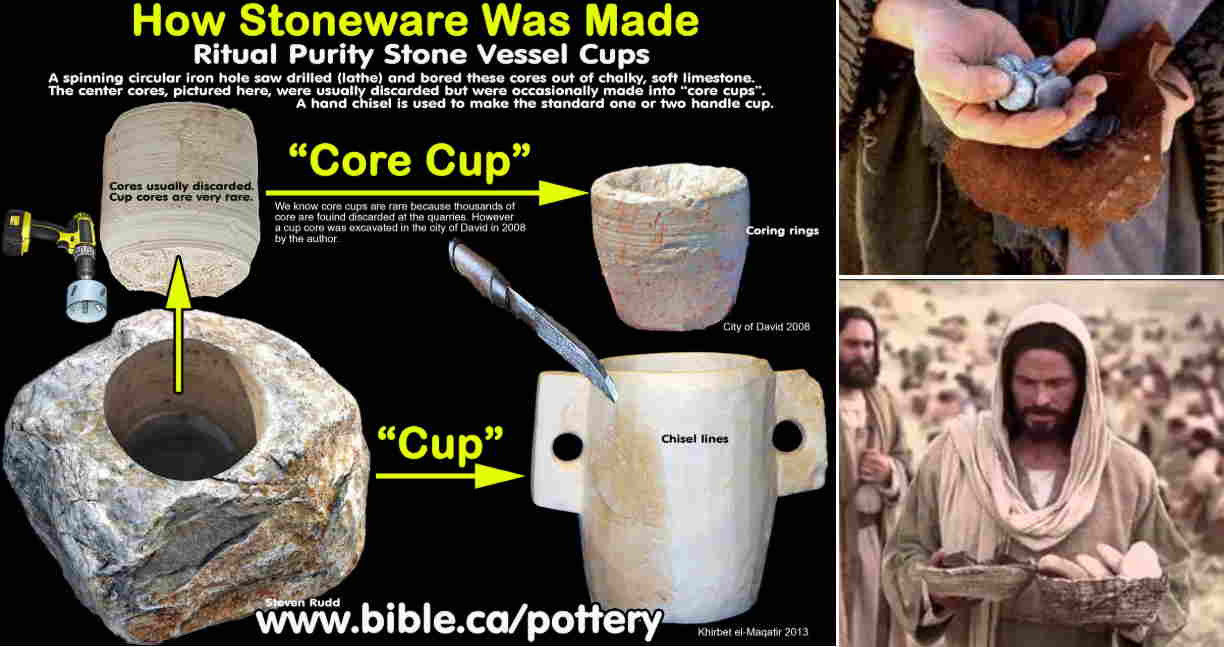 What did Christ intend to accomplish by saying we need to eat his flesh and drink his blood (John 6:53-56)? What was it like for his first audience to hear it, and why would this matter to us today?
COMMANDS ABOUT EATING MEAT
It sounds like the ancient Israelites weren't allowed to kill any oxen, lambs, or goats unless they were offered in sacrifice in Leviticus 17:1-4. But compare Deuteronomy 12:20-25.
Some commentators argue that the verb "slaughter" here refers not only to sacrifice but to all forms of animal slaughter, even for food. That is unlikely because the entire section focuses on the rituals of sacrifice (cf. 17:7). In addition, elsewhere…the slaughter of animals for food is clearly sanctioned (see Deuteronomy 12:15-16).

Leviticus, An EP Study Commentary
SACREDNESS OF BLOOD
The heathens around the Jews would offer sacrifices to their gods too, but never with a sacred respect for blood. God wanted the Jews to be different, so I already covered elsewhere "the sacredness of blood" which "plays a part in this taboo" about blood. In Leviticus 17:1-4,
The man who disobeys is regarded as guilty of shedding blood (the same vocabulary is used in Genesis 9:6 of the murder of a man). This is a serious violation, so much so that the man is cut off from his people. This may indicate premature death. But it is more likely that it signifies excommunication…

Leviticus, An EP Study Commentary
The Pharisees were known to make rules that hedge about God's commands to ensure God's commands were obeyed. In this NT context we find this Jewish taboo on eating blood.
INSTANT MONEY-MAKING POTENTIAL
Consider the John 6 context: Jesus just fed a multitude. If Jesus could grow food that easily…. What better way to unify a crowd with uncontrolled excitement than to give instant money-growing potential (i.e. food equals money)? I believe this also started Judas Iscariot hardening his heart (see next and compare John 6:70-71 in its context).
Judas held the bag (John 12:6) and wanted to make money off of others' generosity (John 12:5-6). I believe his foiled attempt to do so (in John 12:5-6) embittered him so later he'd sell Jesus for a fairly cheap price. My research establishes it was not even a more expensive price for a slave. The irony and shame was magnified by what should've been an uncontrollable temptation. It was, in fact, a cheap consolation prize of "better than nothing." This is what the love of money can reduce us to. And I think John 6:70 was Christ's warning Judas Iscariot.
TEACHING THE UNTEACHABLE
How do you teach an unteachable person? How about an unteachable crowd? And how about a wildly uncontrolled crowd? Do you shock them? Do you become silent when they try to argue because they're not listening? Or how about confusing them?
Jesus chose the latter. Becoming silent wasn't an option for Jesus because they were hoping to force him to become king (John 6:15). Christ's silence would give more hope to manipulate him into leading a battle against the Romans.
Shocking the Jews was part of the plan Jesus had, but not all of it. Because commanding them to "drink his blood" was not enough to disperse their thinly-concealed, greedy hysteria.
WHAT CONFUSION CAN DO
Confusion can disperse a crowd. God used it at the Tower of Babel (Genesis 11:1-9). It can reduce a unified mob or militia into a disorganized crowd or even a country. Jesus used this to fix the problem he knew ahead of time he would create. And he did it by not readily acknowledging his use of symbolism. This made what he said to appear as not only weird, but as offensive heresy. So that those who proclaimed to be righteous (but were unteachable) would give up trying to control him.
Unteachable people have 2 directions to turn in, and they never stay still. They either become blind leaders of the blind, or the Holy Spirit convicts and turns them. That's why Jesus asked his disciples,
Do you take offense at this? Then what if you were to see the Son of Man ascending to where he was before? It is the Spirit who gives life; the flesh is no help at all. The words that I have spoken to you are spirit and life. But there are some of you who do not believe…. This is why I told you that no one can come to me unless it is granted him by the Father.

John 6:61-65
ADDING SIGNIFICANCE TO OUR RITUALS
Jesus didn't want people to literally drink his blood or eat his body. Nor did he want people to become unteachable, to love money more than himself, or to be confused. But confusion and dispersion was better than Christ being controlled by a love for power or money.
Some people want to believe rituals such as communion and/or being baptized are good works that can count toward their salvation. Others can get so caught up with being right (e.g. about the mode of baptism, immersion versus sprinkling), that being right is their ultimate goal. While the mode of these rituals are also important, their significance entirely comes from what they stand for. Doing them while conscious of their meaning helps with their significance. Internal and external praying—either thanking God, confessing sin, and/or asking for his help to serve him faithfully—this is the expression of their significance.
The above pictures are from making stone cups, 30 pieces of silver, and feeding the multitude.