Touring Israel and Guided Tours
Self-Directed Touring and Driving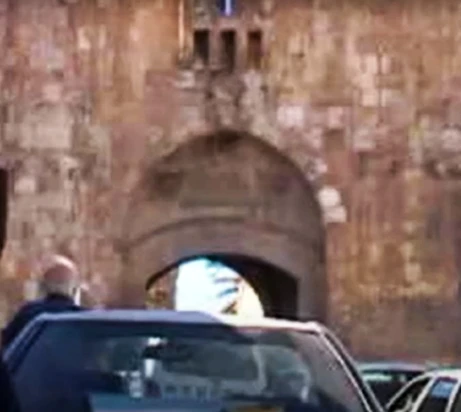 Traveling to Israel offers such a wide variety of options that I'd be remiss not to mention it. Going to museums, etc., on my own for a week, and especially renting a car for a day, was a little hard on my nerves. This depends on how much you're used to driving where people take crazy risks, and/or how much of a risk-taker you are.
Speed with precision is their specialty. Incessantly honking the horn around Jerusalem itself just means "as soon as that light changes you'd better move." Showing no shame over anything is the norm. English signs will help you on the main highways, but you'll likely only see Hebrew if you get off them.
If instead, you want to go on a guided tour with a group, local tour guides will likely talk about current day events about one-third of the time. Another third will be for medieval events, and Bible time events will get the last third of the time. It will be information overload for all the first-timers, so bringing a camcorder is ideal. Afterward, everything becomes a blur with too much to remember.
This type of tour will also likely include too much focus on churches at holy sites for anyone's preference. Unless you actually like the medieval churches, art, and history. (See example, Church of Annunciation.)
Guided Tours with Local Tour Guides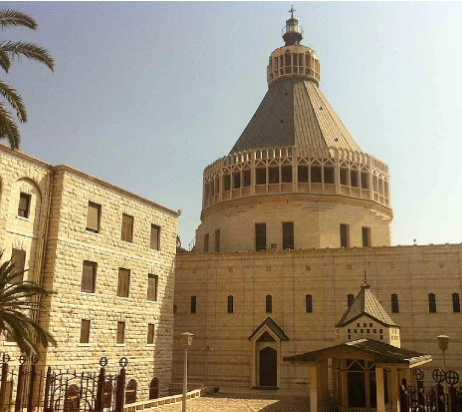 Changes for my website
After I had students help me improve my website last year, I did a lot of work to add and change many things. But my "Contact Us" webpage didn't get fixed so my users could reach me. Also, there were other technical things that could improve my website. Now I have a student who plans to finish what I started last year in May of this year. Check for any adjustments in May at the bottom of my blog index.
– View previous posts –
Categories
My Focus in Blogging
My story of forgiveness and healing is quite unrelated to envisioning the Bible world. But since our world is sin and pain infested, I suspect many will want to hear more about my personal experience. I wrote a couple of blogs about this, but mostly I focused on envisioning the Bible world. I learned lots after being in Israel, and now I can share that with you.
Plans for Improved Website:
Now that my documentary links are all moved under the Tour Israel menu heading, I'll see if I can get my website working better for the visually impaired. This requires a lot of work and my student may be too busy with other technical fixes. I'll see what I can get done by the end of May, 2023.
Thanks for your interest.
Heather, Summer 2022