The Significance of Locations
For any Christian who has been to Israel, locations in the Bible, and even the distances between them, start to matter in a way they never did before. I've been envisioning for some time a world where walking was the main mode of transportation. In this world, how significant is altitude! And yearly rainfall! But let's just explore altitude for a bit, since yearly rainfall takes more explaining for Israel.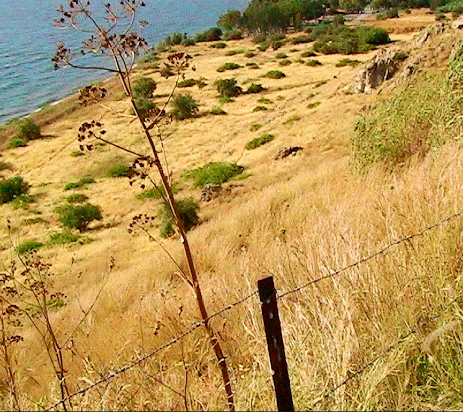 The Significance of Altitude
The below hill is Gamla, or "camel hump," where Zealots threw themselves to their death after fighting with the Romans.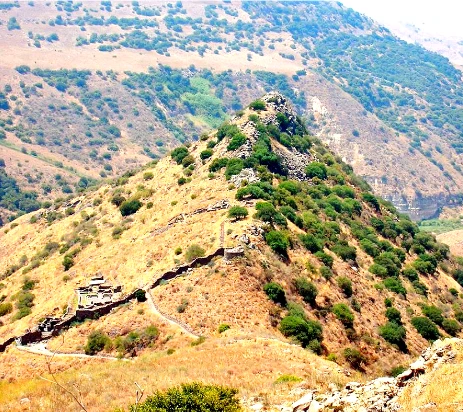 Common travel routes were usually in valleys, which were easier to walk along than climbing tiring hills. Look-out posts were on tall hills so they could visually communicate since they didn't have any other communication means. And vantage points during a war—would you prefer to fight uphill, or down? Would you build a fortress at the bottom of a hill or the top? But where would you find water? And if there was a siege on your fortress, how could you protect your water source from the enemy?
The Significance of a Database on Locations
Would you be more interested if you could easily click to see a map of where that place was that you find in the Bible? If numerous facts about a location were only another click away? If you could easily find the history of a location despite its name changing three times in two different eras? What if you could easily find those five ways a place was spelled due to transliteration differences, frequently found in different maps and Bible versions? This database, Lord willing, will offer significant potential for these things in years to come.
Changes for my website
My 2 students have been stuck on the Contact Us webpage to try to make it work. 1 of them will be consulting with the instructor of the college. We hope to get this fixed soon.
– View previous posts –
Categories
My Focus in Blogging
My story of forgiveness and healing is quite unrelated to envisioning the Bible world. But since our world is sin and pain infested, I suspect many will want to hear more about my personal experience. I wrote a couple of blogs about this, but mostly I focused on envisioning the Bible world. I learned lots after being in Israel, and now I can share that with you.
Plans for Improved Website:
Now that my documentary links are all moved under the Tour Israel menu heading, I'll see if I can get my website working better for the visually impaired. This requires a lot of work and my student may be too busy with other technical fixes. I'll see what I can get done by the end of May, 2023.
Thanks for your interest.
Heather, May 2023