Click on the picture to enlarge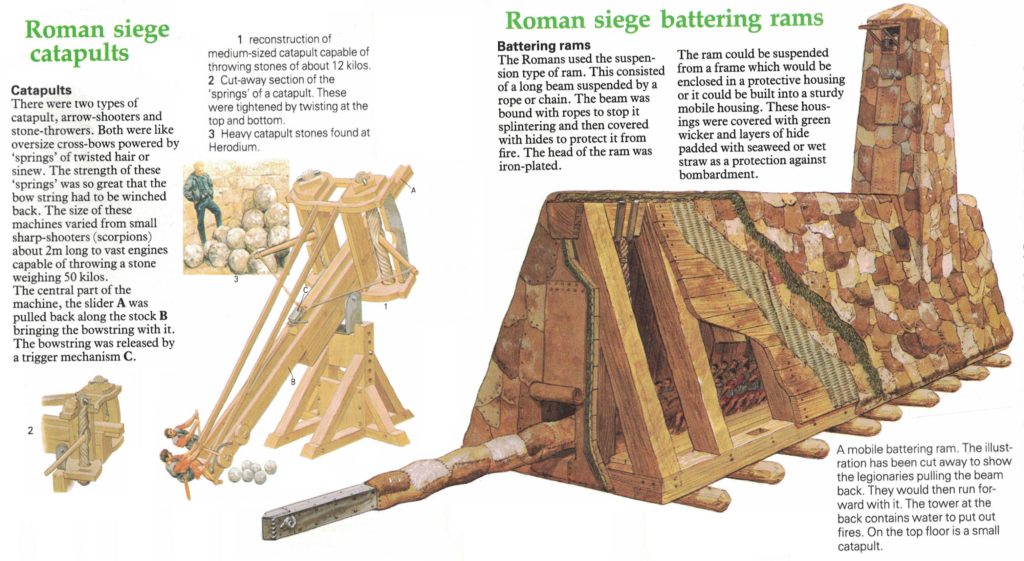 In this week's blog, historical events during Christ's lifetime emphasize more of a pattern to the Israelites' oppression. I'm quoting again from the same source in my last two blogs. When Herod died,
scarcely…Herod closed his eyes than there immediately broke out…tumults and riots as the Jewish nation had never before witnessed. Before Archelaus could mount his father's throne, the people…proclaimed a lamentation over those…wrongfully put to death. They demanded…Archelaus…exact vengeance for those martyrs….

Not having yet been confirmed as king…Archelaus…tried to persuade the people not to press their demands. But they were now beyond control…Archelaus…in one day killed 3,000 men…. Archelaus went to Rome to have his father's last testament…confirmed by Augustus…while…still…in Rome, fresh outbreaks occurred in Judea. Varus, governor of Syria…heavily punished the rebels…returned to Antioch leaving Sabinus and a legion behind in Jerusalem.

…Sabinus deliberately oppressed the people…to provoke…further revolt that he might have…opportunity of crushing it…and so remove the reproach…against him in Rome that…he had tampered with the royal money-chests in the fortresses…. Fighting was severest in the Temple's quarters…. buildings were reduced to ruins…the Roman soldiery even penetrated the Temple…looted all they found…. All Judea was…out of control….

Judea was filled with bands of marauders; wherever a malcontent crowd assembled they elected them a king…. these kings inflicted…slight loss on the Romans, but…among their own people like a pestilence…. the most dangerous rebel…strength lay in his…nationalism, was Judah the Galilean, son of…Hezekiah of Galilee whom Herod had put to death before he became king….
In my documentary on Sepphoris (4 miles from Nazareth) I talked about its history. Judah the Galilean led the attack on the king's armory and "fought against…Gentiles or Jews, who opposed…[fighting for] freedom…." Varus came with a strong Roman army after complete anarchy ruled all the provinces. He burnt Sepphoris and sold all its inhabitants into slavery (while Mary and Joseph were still in Egypt). Then he went up to Jerusalem.
when the Jews…besieging the Romans who had fortified themselves within Herod's castle, saw his large army, they raised the siege and began to excuse themselves by saying that it was only the crowd of pilgrims, and Sabinus, who had provoked them…. Sabinus saw fit to leave the town…Varus…commanded the crucifixion of no less than 2,000 men.
When Archelaus received his title of "Ethnarch" from Rome, Antipas received Galilee and Perea. From 4 B.C.E. TO 6 C.E. Archelaus ruled over Judea, Samaria, and Idumea with the same tyranny he showed at the beginning. Jews and Samaritans united to complain against Archelaus to the Emperor. He was so enraged he exiled Archelaus to Gaul and confiscated all his possessions. Judea, Samaria, and Idumea were attached to Syria and a Roman governor (or Procurator) was put in charge. But those who complained about Archelaus soon regretted this new arrangement, too.
The first Procurator was Coponius (c.6-9 C.E.). His superior, Quirinius, conducted a census (probably to increase taxes) in 6 C.E. Augustus died in 15 C.E. and his successor, Tiberius, appointed Valerius Gratus Procurator of Judea (15-26 C.E.). Gratus was known for all the changes he made to the priesthood, but that wasn't as bad as Pontius Pilate (26-36 C.E.). Philo of Alexandria quotes…Agrippa I about Pilate:
"He was cruel by nature…entirely lacking in remorse." The Judea of his day was marked by "bribes…robbery, oppression, humiliations, men often sent to death untried, and incessant…unmitigated cruelty." The moment he became Procurator he showed how he despised the Jews and their religious laws….

Were we to count…those who fell in the wars…rebellions…those murdered by Herod and the Procurators during this dreadful century…total of not less than 200,000 men–an appalling number for such a comparatively small country…. Every country…fallen under Rome's iron yoke groaned under the harsh bondage; but none felt it so bitterly as did the Jews…. Other conquered peoples…Rome…was tolerant in…beliefs and ideas. But the Jews no more understood…the Romans than did the Romans understand…those Jews…rising in solid revolt over what, to the Romans, seemed matters of the most trivial importance.
When I wrote about Psychoanalyzing a Donkey, I explained why donkeys are stubborn. The Romans assumed the Jews were unreasonable and obstinate too, which led to their harsh treatment. Life is so much more frustrating when we don't understand the obstacles we deal with. Make an effort to understand, then act wisely. The results are so much better.
I scanned the above pictures from Living in the Time of Jesus of Nazareth